The one where we got you to ditch the dairy and #UpgradeToSoGood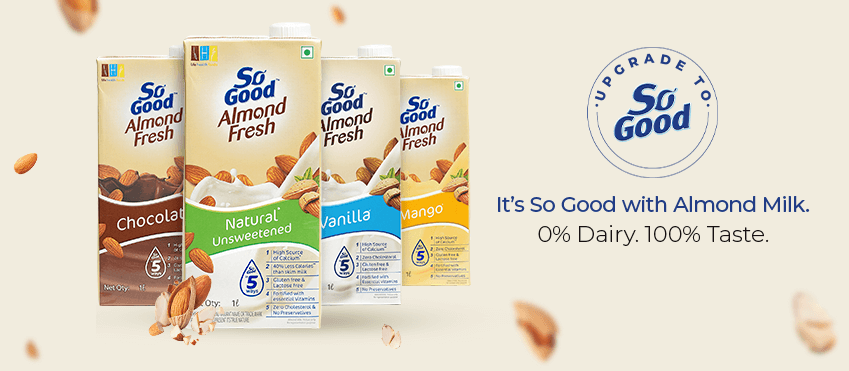 #UpgradeToSoGood
A simple call to action motivating people to make healthy life choices by choosing Almond Fresh – almond milk that is So Good for everyone.
Objective
Increase brand awareness by establishing So Good as the go-to option for a dairy-free, plant-based alternative that suits everyone's lifestyle
Prompt trials and drive sales
Uplift the brand visuals across the relevant digital platforms
Year
2019 / 2020
Duration
1 month
Campaign
Digital,
Creative & Video
a digital agency's
dream project!
The Insight
In India, growing up, we have always been told that dairy is good for us. So we knew that we couldn't ask people to give up on their beloved dairy milk completely. Our communication was focused on the benefits of making the switch one step at a time.
Campaign
Today's consumers are increasingly becoming conscious of their purchases. They are on the lookout for healthier, cruelty-free, plant-based products to suit their lifestyle. We decided to create a campaign for people on the brink of this decision – to gently nudge them towards a choice that's sure to make them feel good.
Along with being nutritious and best suited to several diets, almond milk has become a trendy choice for many. Its delicious taste and convenient format make it a seamless choice for every kind of consumption. Thus, the key message: It's So Good with Almond Milk.
Tea, smoothies, desserts and more! So Good is so good with everything.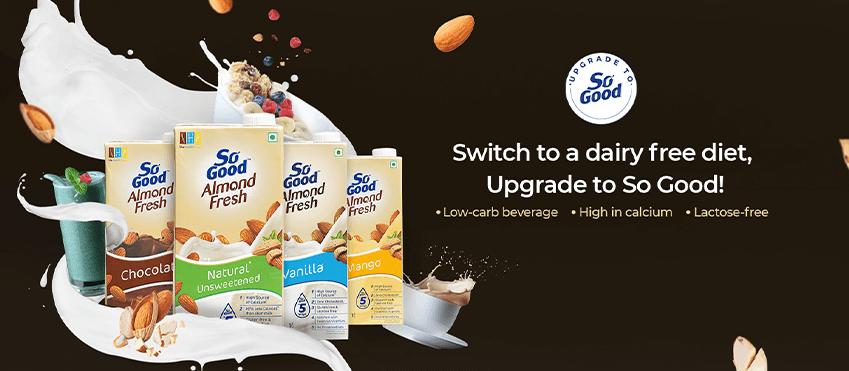 Visually conceptualized and designed by Ting.
Films shot for YouTube Advertising consisting of a main video and a series of micro-videos. These were also run on social media and other platforms.
A day without So Good just doesn't seem right
The main campaign video placed So Good Almond Fresh at the centre of a modern Indian household. Each and every member of the household takes us through the changes that have been brought about when they chose to Upgrade to So Good.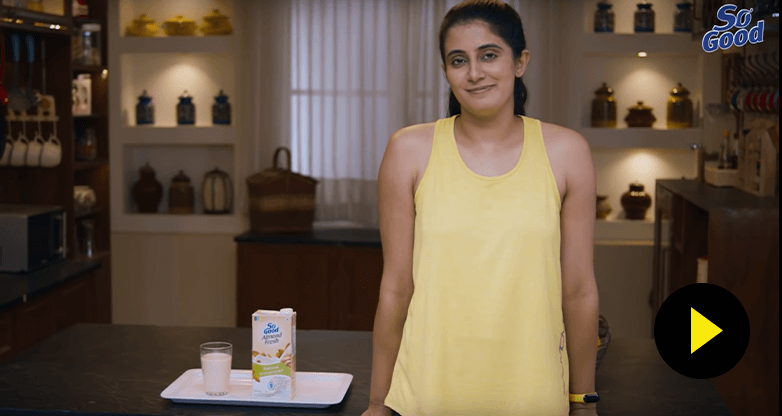 So Good for every walk of life
Each of the actors in the main film represented a micro-market we wanted to appeal to. These short videos spoke directly to their relevant TG talking about how they've seamlessly made So Good Almond Fresh a part of their daily routine. The communication was designed to address different apprehensions people associate with giving up on dairy - from its taste to the versatility of the product.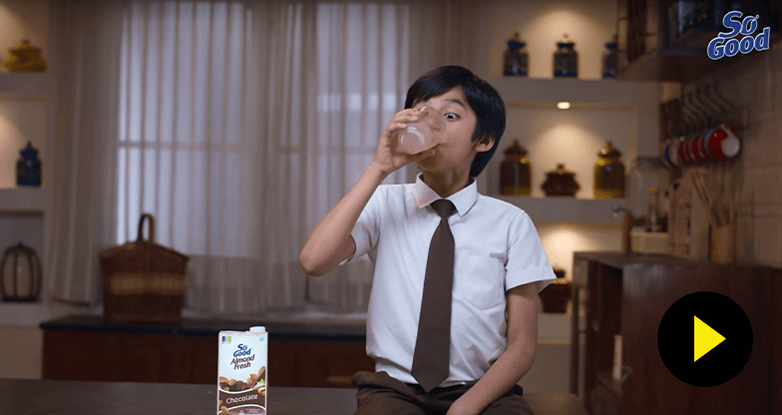 Scripted and conceptualized by Ting.
Milk is not the only thing we upgraded here...
Uplifting the visual language and personality of the brand to present the new communication and adhere to its premium positioning.
Creating original content for #UpgradeToSoGood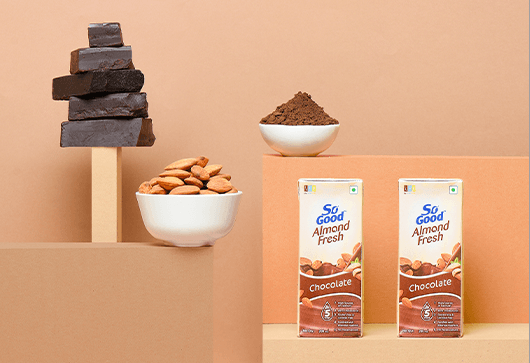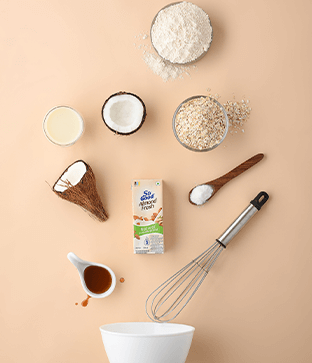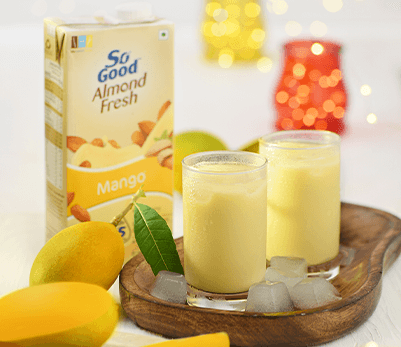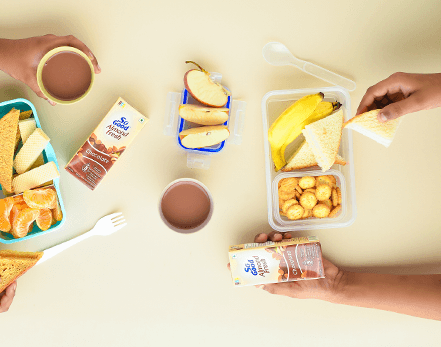 Visually conceptualized by Ting.
Ad creatives for different platforms: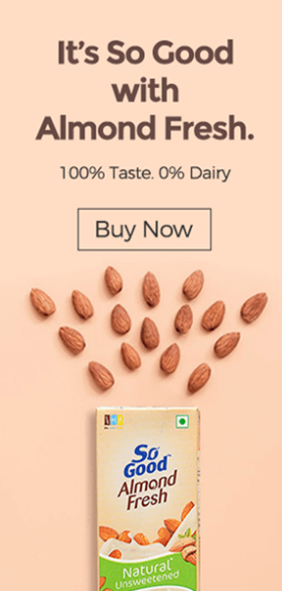 When we got the Instagram icons talking and cooking for you!
Influencer marketing got Instagram biggies from fitness and baking to lifestyle and travel cooking with So Good Almond Fresh. Each one of them showed us how they have Upgraded to So Good in their everyday lives with their favourite almond milk recipe for us to give it a go!
What happened next? We had 9 delicious recipes for everyday smoothies, desserts and much more that made people drool and at the same time learn more about the benefits of switching to a plant-based beverage. Done right!
Conceptualized and executed by Ting.
Influencers we cooked with:
It's not a moo point...
From creating the content to media planning, this campaign allowed us to do it all.
What happens when you find the perfect recipe for a delicious campaign? You get results that are, frankly, just So Good Awesome!
In a short span of three months, the campaign reached out to 2,62,46,218 people on social with total impressions of 7,11,47,095. Almost 3 crore (yep, not a typo) people watched our videos while our engagement rate stands solid at 15.1%.
Want more? How about a 200% increase in followers on Instagram?